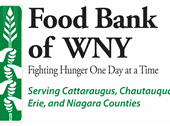 We all, at one time or another, have felt hunger with stomach pains and occasional lightheadedness. What if this were a common occurrence or a daily struggle?
Thousands of Western New Yorkers suffer from hunger, and it could happen tomorrow to a neighbor, to a friend, or to a relative. Hunger strikes when least expected, and it's everywhere. Hunger is not confined to one group or to one region. Hunger is in the suburbs, as well as rural and urban areas, affecting all races and ethnicities.
The BPC is teaming up wit the Food Bank of WNY to fight back against hunger and provide nutritious food to those who need it.  On Sunday, March 10, the BPC is presenting Handel's Messiah at Eastern Hills Wesleyan.
We ask all Messiah concert attendees to bring non-perishable food donations to benefit the Food Bank of WNY.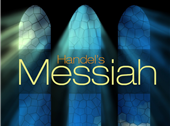 Handel's Messiah
In 1740-1741, Ireland was hit with a terrible famine. The magnitude was similar to the Great Famine, or Potato Famine, of the 1840's.
George Frederic Handel was approached by the Charitable Musical Society in 1741 to premiere his new oratorio in Dublin as a charity concert supporting famine relief and other needs that arose from the famine.  Handel accepted the offer and premiered Messiah at noon on April 13, 1742 at the Musick Hall on Fishamble Street in Dublin, Ireland.
The concert was expected to be so well attended that ladies were asked not to wear hoops in their skirts and men were advised not to bring their swords to ensure there would be enough room for everyone. The performance did "sell out" with over 700 people in attendance and several hundred more rumored to have been turned away. Handel and all of the performers donated their time, so all of the £400 collected was split evenly amongst the three selected charities.
Comments off